Are Tennis Holidays Worth It?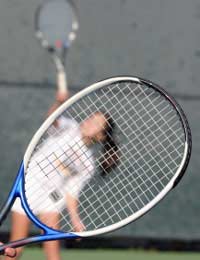 There is no better way for a tennis fanatic to indulge his passion than to immerse himself in it completely. Get away from life's mundane chores, forget about work and put any worries on hold – for a week at least. A tennis holiday allows players to eat, sleep and breathe their favourite sport.
Breaks are available in the UK, but the weather may be more reliable overseas if the budget stretches to it. A lot of holidays offer full-board, so there is very little to distract players from the task in hand – and that's learning about, playing and talking about tennis.
Intense coaching sessions will get even the rustiest of games back in shape quickly and video analysis can often help tutors show players where they are going wrong. Get the timing right and a tennis holiday can set a player up for the whole season, leaving rivals at the local club playing catch-up all summer long.
European Options
In the not too distant past there were few short-haul options for UK amateurs searching for a tennis break and most had to head for the USA. Florida is still a desirable option, obviously, although it can be a rather expensive one and, besides, there is far more choice around Europe nowadays.
Tennis enthusiasts may still feel short changed if they take time to look at the massive choice open to skiers and golfers, but most tastes and budgets are now catered for. For instance, La Manga Tennis Centre is Spain has 28 courts – mostly floodlit – and a mix of clay, hard and AstroTurf surfaces. It is host to such prestigious events as the Davis Cup and Federation Cup, and is the official winter training base for the Lawn Tennis Association, who call it 'the premier sports and leisure resort in Europe'.
Or perhaps a more intimate destination, such as Puntaldia, on the northeast coast of Sardinia, is more appealing. There are only four courts – three hard and one synthetic grass – with a swimming pool courtside. The 10 hours of tuition per week is for groups of no more than six players, so there is time for every individual to find solutions suited to their age, ability, aspirations and game style.
Learn From a Legend
Those who can afford it can learn from the tennis legend that is Roy Emerson in Gstaad. Emerson won 28 Grand Slam titles – 12 of them in singles – and gives a daily demonstration on the red clay courts with his team of professionals. There is always one professional for every three of four players on court and five hours of tennis a day, with indoor courts available in case of rain. The focus is on improving what players already have rather than altering their game.
So it's not all skiing in Switzerland, or in Austria either. The Peter Burwash International tennis school boasts 14 courts – six indoors and eight outdoor – in Stanglwirt and offers group courses, individual lessons and children's courses. There is a mouth-watering choice available and sports fans who decide on a tennis holiday for the first time will more than likely be back for more sooner rather than later.
You might also like...