About Our Site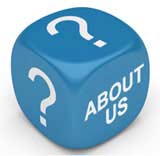 RacketGames was formed to offer a unique reference point on racket tips, techniques and facts.
Whether your sport is tennis, squash or badminton, RacketGames is packed full of advice on how to get the most out of it. The site takes a close look at a wide range of tennis shots, including the serve, forehand, backhand, smash, volley and lob. Racket grips and the different court surfaces are examined and even the mental side of the sport is explored.
The squash section of the site highlights basic rules and safety on court, and gives advice on how to tackle unforced errors and pick winning tactics. The techniques involved in forehand, backhand, drop and lob shots are explained, and there is a close look at the service, service return, volleys and crosscourt drives.
There is a focus on balance, posture and footwork for those interested in badminton. RacketGames introduces beginners to the court and shuttlecock and offers practice drills and ways to improve your range of shots, including forehand, backhand and serve.
Real tennis, lacrosse, racketball and racquetball are all covered in RacketGames and, whatever your sport, there is general advice on coaching fees, joining a club, nutrition and improving fitness levels. String tension is explained, as is choosing the right racket and finding somewhere to play.
Our concern was that there was no single UK resource for interesting features and practical advice on this subject.
Our features and articles are written by experts - who have experience, or a particular interest in this area.
Our Background
RacketGames was founded by John Rowlinson, the founder of PtS.
John, through PtS, is involved in a number of ventures including software and property companies. A percentage of revenue from these activities goes towards funding RacketGames and a number of similar sites.
Our focus is simply on having experts create the highest quality information possible that is widely read.
Related Articles in the 'Site Information' Category...