A Fitness Coach's Guide to Racket Sports: FAQ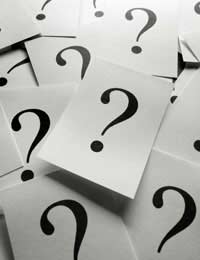 A good level of fitness is essential for those determined to play squash, tennis or badminton to a high standard. Lessons can help players improve their skills and technique, but all that practice will go to waste unless players are fit enough. A good training programme can help players last the distance and be as effective at the end of a match as they are at the start of it. London-based fitness coach Simon Wright knows how to get fit for racket sports.
Q: What aspects of fitness do the leading racket sports players concentrate on?
A:
"Good all-round fitness is needed to compete at the top level of most sports, but there are five key areas that racket sports players will focus on. Speed and agility is essential to allow them to reach every ball or shuttlecock, and good flexibility allows players to reach more shots and avoid injury. Adding power allows for bigger serves and better shots, while extra strength and endurance make it easier to sustain a more powerful game right to the end of a match.
"Finally, by working on balance players can remain poised wherever they are on the court."
Q: What is more important for a racket sports player – technique or fitness?
A:
"Both are essential, as a player won't be able to reach a high standard with one and not the other. Certainly a less skilful player can give himself a chance against a more skilful opponent as long as he has the edge when it comes to fitness. Even at the top level of racket sports, players try to gain an edge by raising the bar when it comes to fitness. Look at men's tennis as an example – Rafael Nadal is super-fit and that has been a key element in him becoming the world number one."
Q: How should a club player go about improving his fitness for racket sports?
A:
"Those serious about it should consider a personal trainer to push them to the next level of fitness. A personal trainer will monitor the player's progress and ensure he is focusing on the right exercises so he can reach his goals faster. By following the latest thinking and using specialist knowledge based on scientific research, a personal trainer can mix theory and practice to deliver the ideal training programme, and the motivation, advice and encouragement a personal trainer provides can give the player a real boost.
"Personal trainers can also assist with weight loss, rehabilitation for injuries or recurring problems and nutrition and lifestyle changes, all of which can help a player improve even faster."
Q: What if the budget won't stretch to a personal trainer?
A:
"Those training on their own should concentrate on the five key areas that will improve their game – speed and agility, flexibility, power, strength and endurance and balance. Devise a training programme that will deliver improvements in each area and stick to it.
"It can be more difficult to stay motivated when training alone, so it is a good idea to find a training partner of similar ability. That way, players can push one another to reach the next level. Players should notice improvements in their game before long and this can be as good an incentive as any to stick with and even step up the training programme."
You might also like...